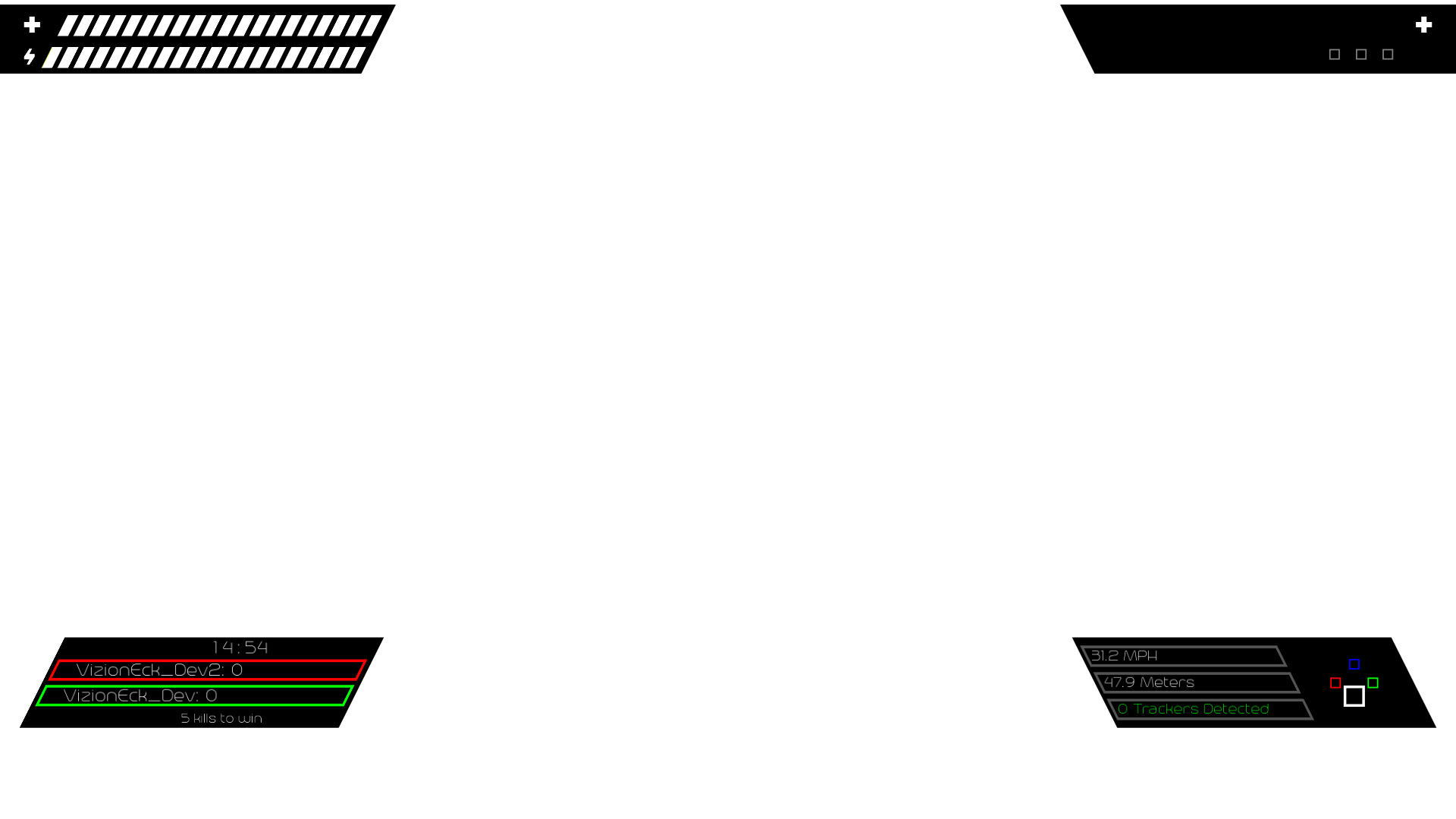 This is from an in game screenshot on PS4, just with the non hud stuff photoshopped out. It still has a lot of tweaks to go but the general theme is there. Every game mechanic has its place on the HUD and I'm sure you'll spot some things that haven't even been teased before.
Readability is the biggest fault with the current setup. I have a lot of text on the bottom two panels that blends into the background. The font size is fine, it's probably larger than the text you're reading, but instead the font itself is the culprit. The lines are way too narrow and it's too stylized for such a small area.
The lower panels are also crowded feeling compared to the top ones. Every element on the top is big and bold like it deserves to be there, while bottom elements have thin lines and try to take as little space as possible. However I do like the use of horizontal "bars" to outline the text and fill space. Without them it just looks like a bunch of free floating objects inside a panel.
Those are currently my primary concerns and what I'm working on fixing. Let me know your impressions and how you feel about the design. I greatly appreciate feedback.
And once again here's the mailing list if you're interested.
Subscribe to VizionEck Cube Royale's mailing list.