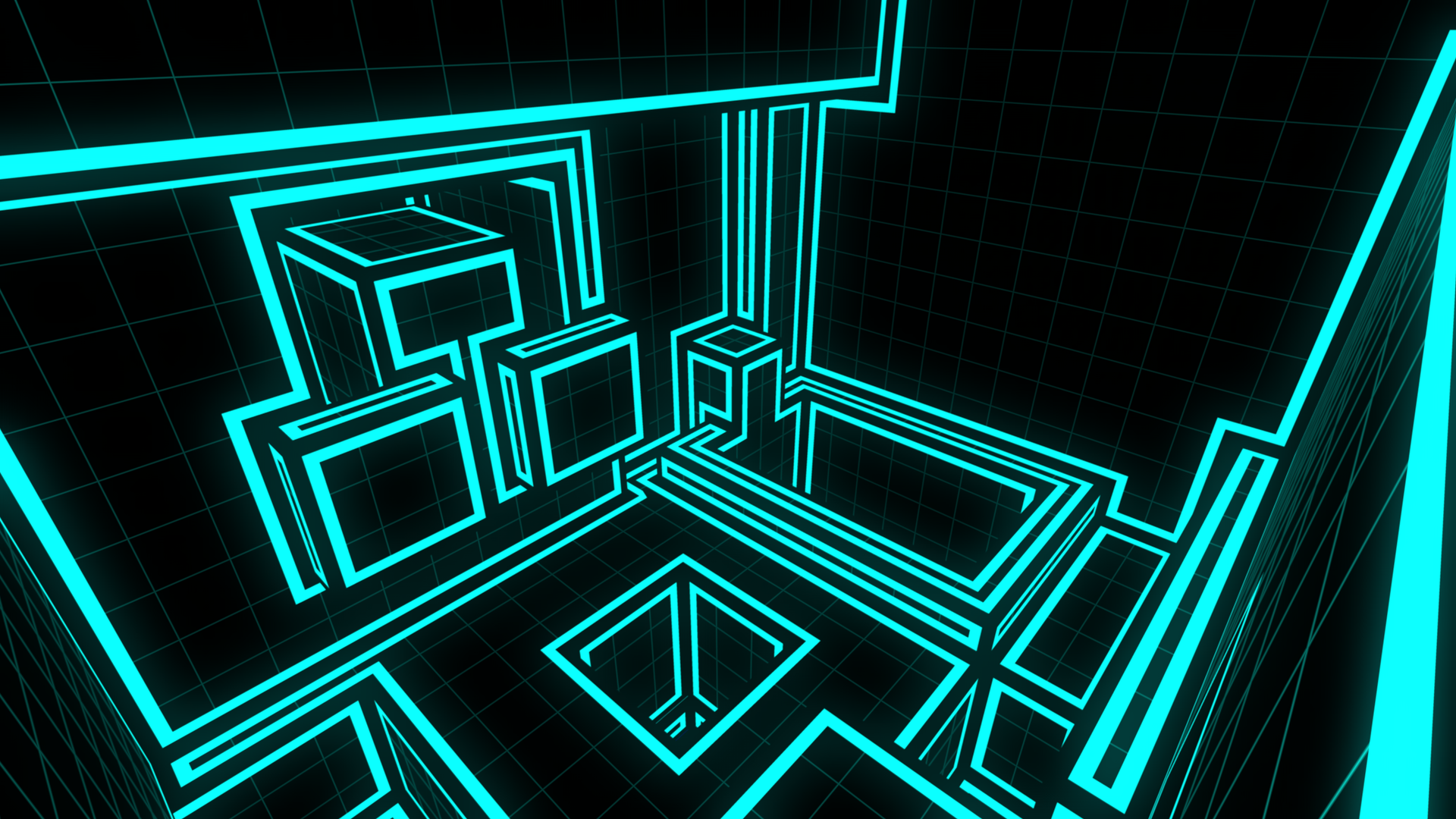 Almost a year ago I talked about refreshing VizionEck's graphics, and this is more or less the result of that. It keeps the iconic look of the outlines while being softer on the eyes and more visually pleasing. To break it down:
Colors are different. In the old VizionEck, I only had solid white, green, red, blue, and yellow. Gameplay involves the colors and I had convinced myself that changing them was not possible. Not anymore! Now every color in the game is tweaked as needed to produce a coherent color palette.
Grid lines are added within the main sections of surfaces. These make it drastically easier to parse the shape of an environment and know the state of a room.
There's a glow filter now. Makes everything so much softer. Kinda stupid I didn't have one before.
*This is a somewhat old screenshot and a few members have already seen it.